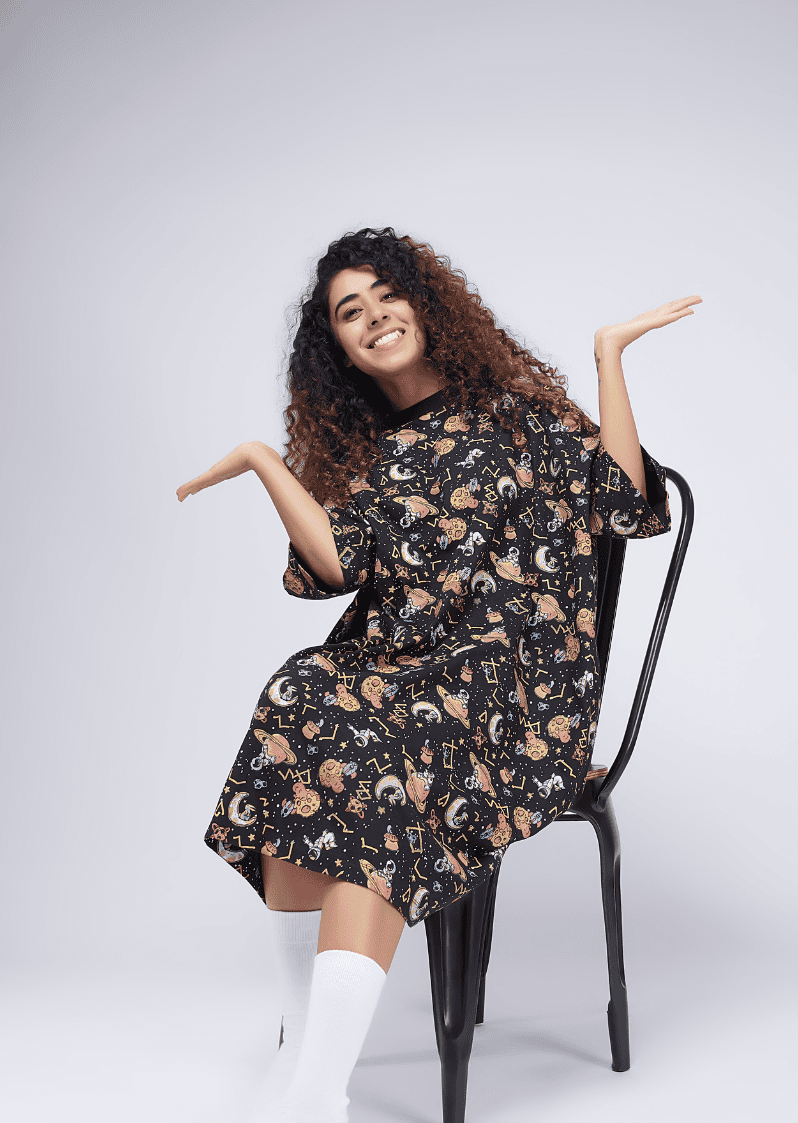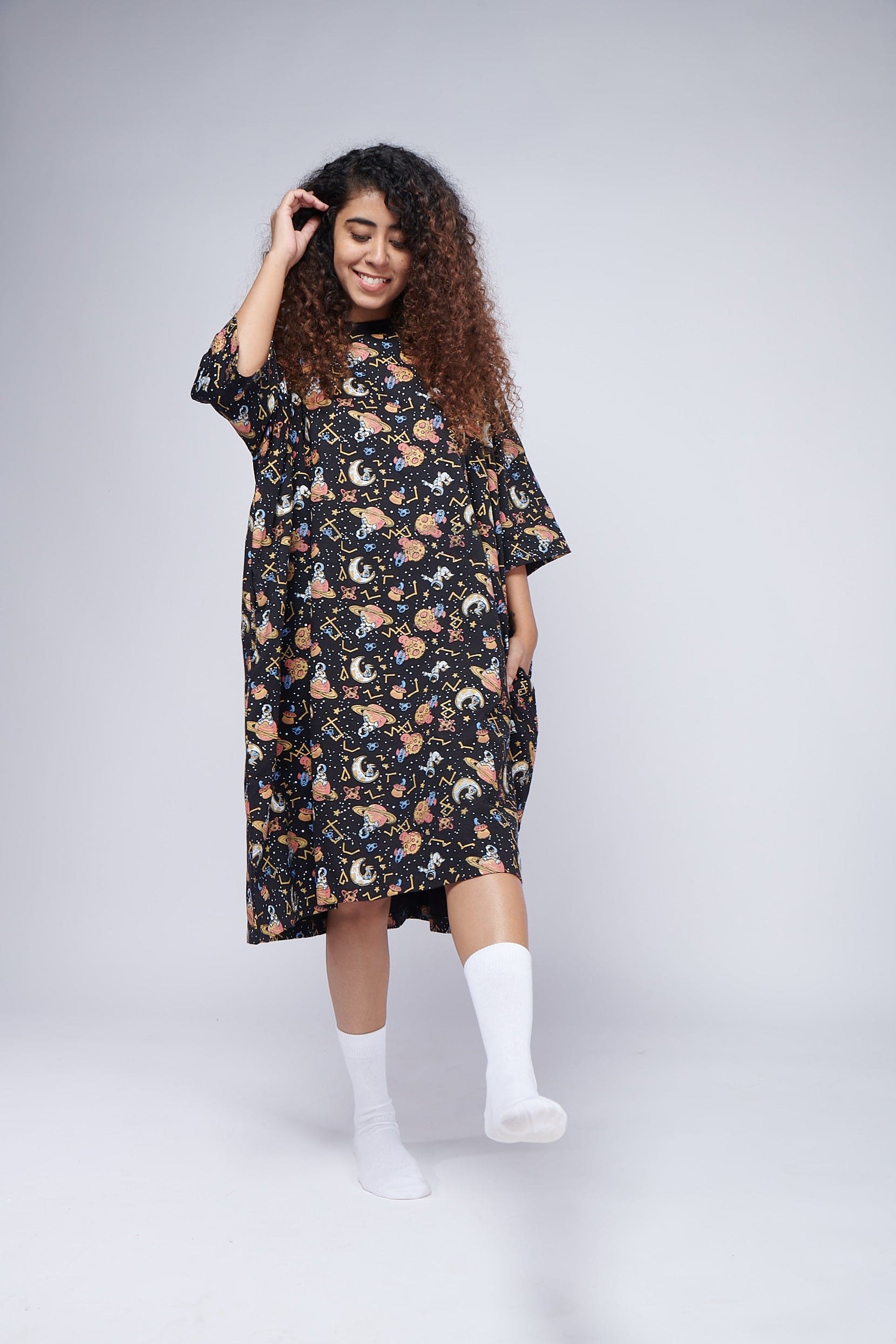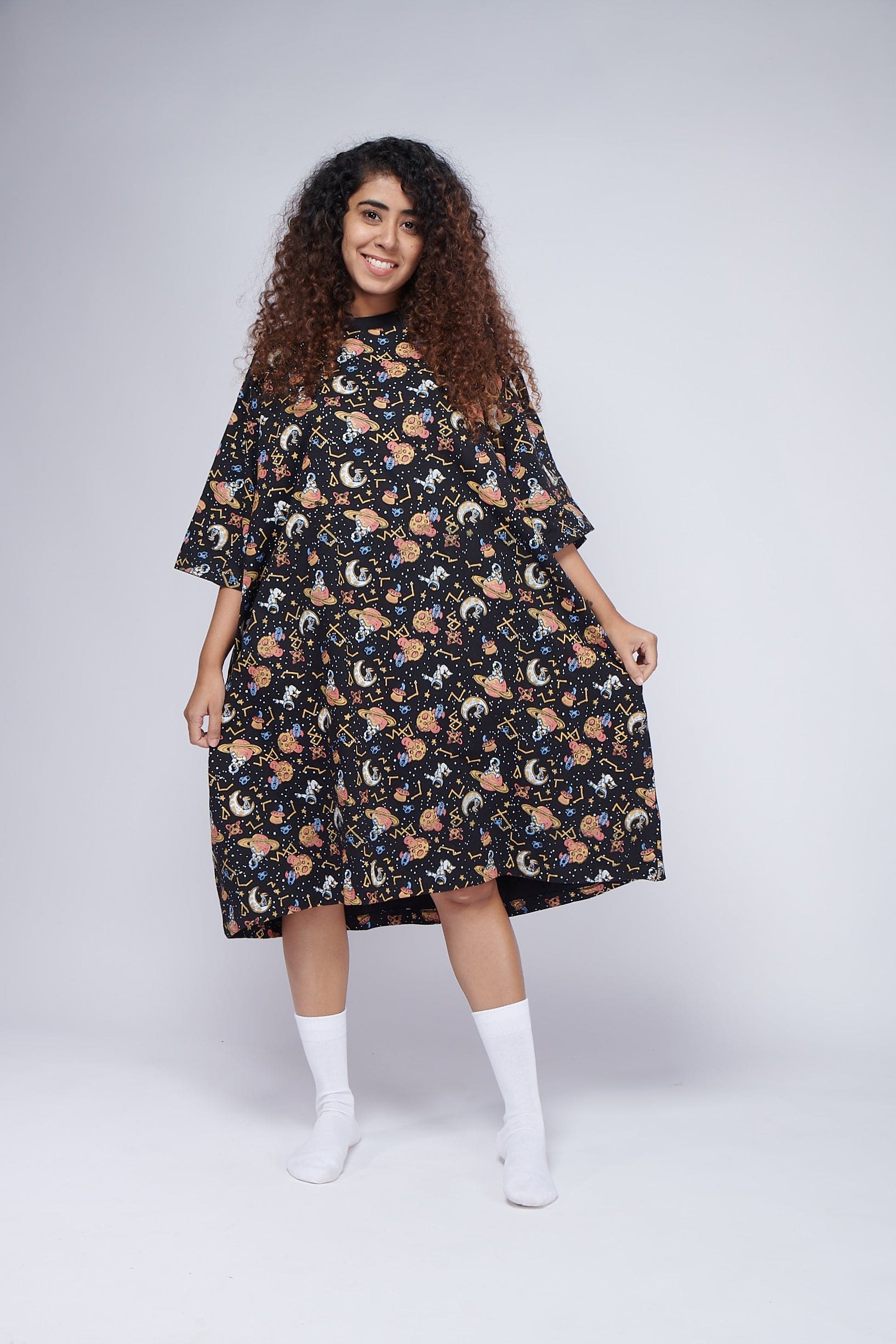 Starry Night Black Oversized Printed Pocket Tees
Description
You haven't experienced true comfort if you haven't tried our oversized pocket tees yet. 
Made with premium, soft, fine-combed cotton these tees are perfect for the summer and beyond. 
Perfect for loungewear, sleepwear, or even streetwear.  
100% Cotton
100% premium, fine-combed cotton, this lama tee gets softer with each wash, making it more comfy every time you wear it.
Easy Washing
Machine wash with cold water or hand wash with a mild detergent.
Free Size
If you're above 5' this Lama is the perfect fit for you.
And since comfort is for all, this Lama doesn't discriminate either.

Starry Night Black Oversized Printed Pocket Tees
No drama with lama
Our Lamas are built to last. They can stand machine wash and harsh sunlight without loosing it's vibrant colors or softness. However, here's how you can care for it in best way.
Machine wash using cold to warm water, 40°c maximum, and ensure gentle cycle is selected.
Do not tumble dry and do not iron the Lamas.
The best way to preserve the cuddliness of your Lama is by hand washing it in cold water.
Tabs
Add More!

Coolest Products